Independent BMW motorcycle repair, maintenance & storage in Warrenton, VA

Check out my used parts at Gridlock Motors (coming soon)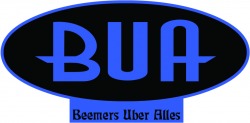 Gridlock Motors
7155 Opal Rd
Warrenton VA 20186
(571) 318-2472

---
We are up and running in our Warrenton location.

Gridlock Motors is an independent BMW motorcycle shop in Warrenton, Virginia, serving the greater Washington DC area and Northern Virginia. We offer service, maintenance, and customization on all BMWl motorcycles, old and new. We provide superior customer service at a lower price than you will find at dealers. We can also arrange motorcycle pickup from Washington DC and Northern Virginia.
Please call us for a quote; it's our policy to charge no more than the price quoted, and we often charge less. You don't have to worry about any larger than anticipated bills when you bring your bike in for service.
NEW!
DRIVE SHAFT REBUILD SERVICE
for Oilheads, Hexheads and Camheads! See the
drive shaft page
for more information.