Drive shaft rebuild service for Hexhead and Camhead BMW motorcycles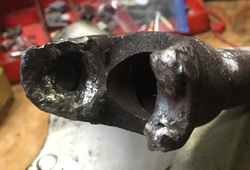 It's one of the elephants in the room when it comes to 2005-13 Hexhead and Camhead BMW motorcycles - that drive shaft that can go bad as early as 40,000 or 50,000 miles. We've seen many bikes with less than 80,000 miles on them have u-joints that fail, often destroying the swing arm (at least $975 new) and even the final drive (over $1,700 new!) when they do.

Beemers Uber Alles is now providing a drive shaft rebuilding service for 2005-2013 BMW motorcycles. Your drive shaft (if available) is rebuilt and returned to you with serviceable u-joints in place that can be inspected, cleaned and lubricated periodically (we recommend every 24,000 miles as part of your regular 24K maintenance cycle).

This service provides extended life for your drive shaft, which could help prevent final drive failure (this statement has not been evaluated by the FDA).

DRIVE SHAFT REBUILD and INSTALLATION (parts and labor) using your drive shaft: $530

DRIVE SHAFT REBUILD and INSTALLATION (parts and labor) if your drive shaft is broken: $630

This service is also available for other BMW motorcycles, please contact us for more information.

Please note that this service can take three weeks or more during peak riding season; we advise getting this done in the winter, before a broken drive shaft ruins your riding season. Contact us today by email or phone for more information.

---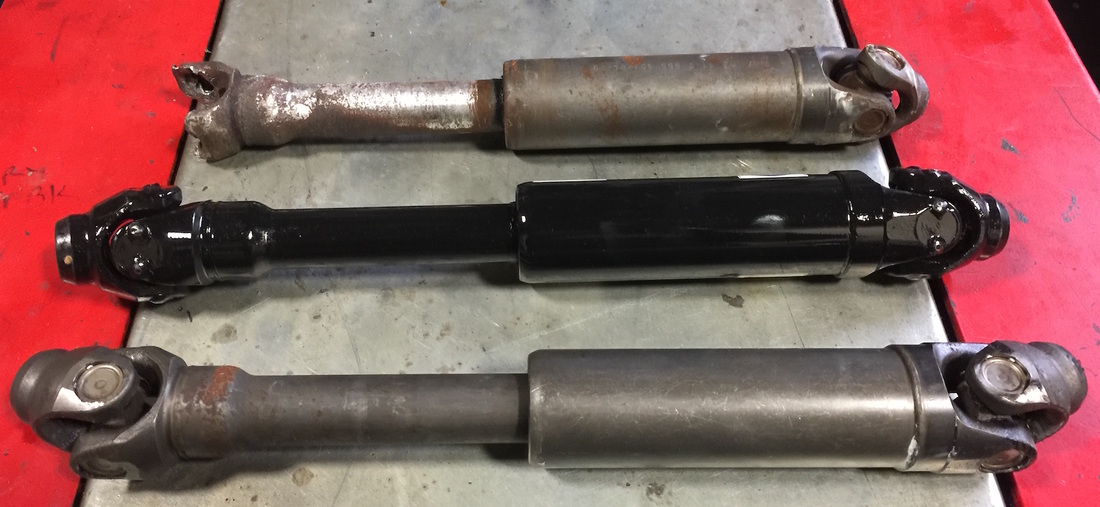 In the photo above, the top drive shaft is clearly broken and cannot be rebuilt. The middle drive shaft is a rebuilt unit. The bottom drive shaft is serviceable for rebuilding.